Profile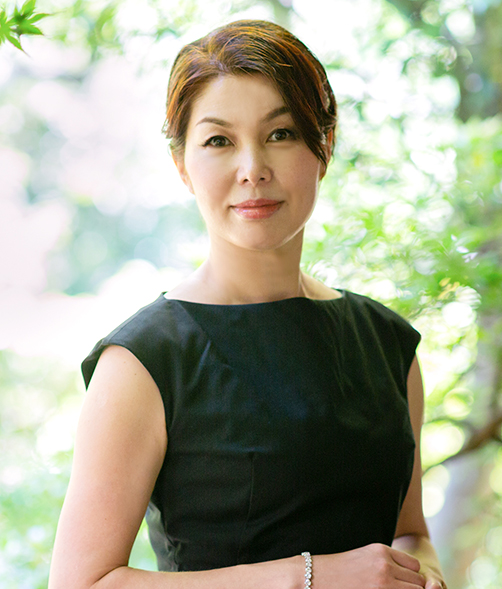 One of the original proponents of high end travel in Japan, Rie Yamada has worked in the strategic design of luxury travel for the affluent population. As well as helping businesses to refine their services towards the wealthy strata and providing personnel training, she also works in designing exclusive experiences for inbound global travelers.
Rie is also committed to improving next-generation schooling, having served on the Board of Education and organising "NxG Camp", aimed to provide leaders of the future with a diverse sense of values the likes of which cannot be learned at school.
As the founder of "WabiYoga®︎", a holistic wellness method for achieving physical and mental equilibrium, she trains instructors in the discipline and gives private lessons.
2021〜 Committee member of "Cultural Economics Subcommittee of the Council for Cultural Affairs" at Japan Cultural Agency
Committee Member of "Exploratory Committee for High-value-added Inbound Tourist Destinations in Rural Areas" at Japan Tourism Agency
2020〜 Committee member of "Strategic Committee for the Creation of High end Inbound Tourism Services" at Japan Tourism Agency
2020 Advocates the significance of high end travel to the Chief Cabinet Secretary and cabinet ministers at the "Steering Committee Meeting for Tourism Strategy" convened at the Prime Minister's official residence
2019 Publishes "High-End Travel Sought by the Global Elites" (Kodansha)
Task Force Committee of Japan Tourism Agency
2017 Representative of Kamakura Tourism Association to convey the appeal of Kamakura at International Luxury Travel Market (ITLM).
2015〜Appointed Trustee of the British School Tokyo
2009〜2021 Kamakura City Board of Education (2012-15 Chairman of the Board)
Background
1967 Born in Tokyo, Rie spent her early years in Beirut and attended high school in Vienna, and was raised familiar with the European ballroom dancing scene.
1990 Spent a year working as a reporter for German public broadcaster ZDF whilst a student at Waseda University
1991 Joined Fuji Television, worked as a news journalist producing and reporting for news programmes for 3 years, subsequently entrusted with internal projects from the director's office.
1996 married Sohen (Nagamitsu) Yamada, the 11th generation head of the Sohen School of Tea.
In line with the Yamada family maxim of "coming to know the world through travel", she shares and advocates novel concepts and ideas gleaned through her research of exclusive high end experiences around the world.
Urban Cabin Institute®︎
creates a space-time experience that transforms consciousness in conjunction with various fields spanning tradition, art, design, fashion, wellness, and innovation. Its base is an old folk house called "Black Cube" that has been burnt into "art" as a cultural transmission base.
In addition, we provide advice and human resource development in fields that form high-quality lifestyles, such as high end branding and distribution of spoken word content.
Once a year, we host the "High end Summit" where high end lifestyle luminaries gather, helping Japan to become a cultural leader in the world.
WabiYoga®︎
"WabiYoga" is a "self-management method" that views the mind and body in totality, aiming to improve mental and physical well-being and to sharpen intuition and perspective.
"Wabi" means connotations of "lean, humility, simplicity and naturalness," and Yoga has a meaning of "connecting" with one's inner self, nature, earth, and even the universe."
As a solution to the challenges of the digital society, WabiYoga provides the methodology to reset the fatigue of mind and body to thrive through this turbulent era. WabiYoga helps practitioners to develop a supple mind and body, acquire spiritual calm while experiencing comfort and a sense of vitality.
Rie Yamada's forte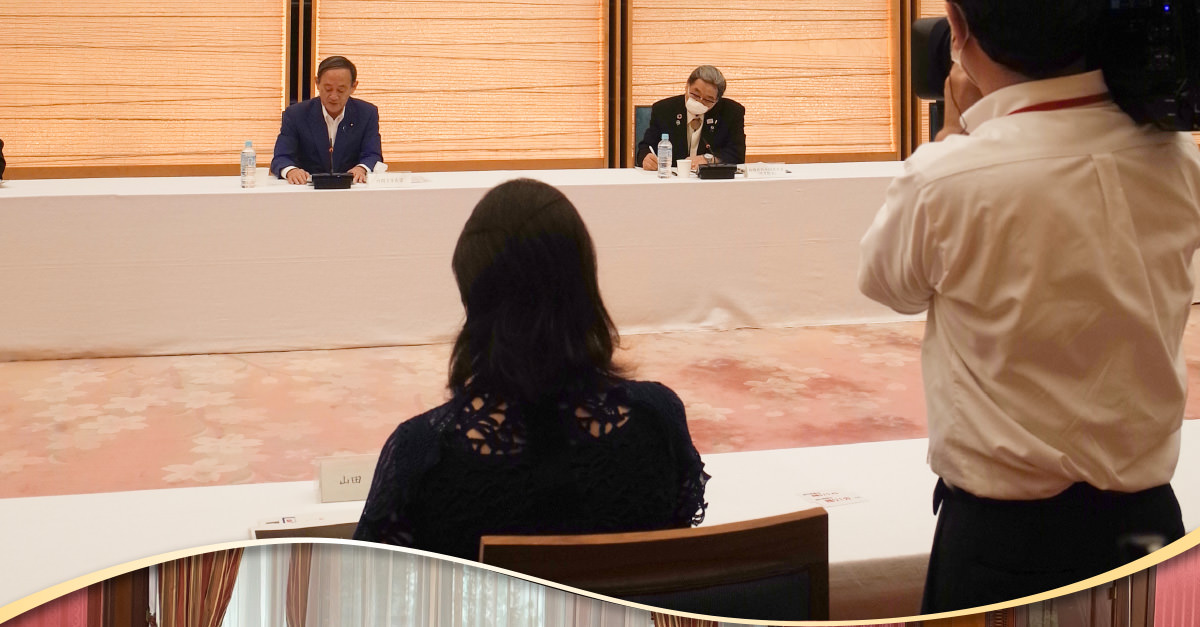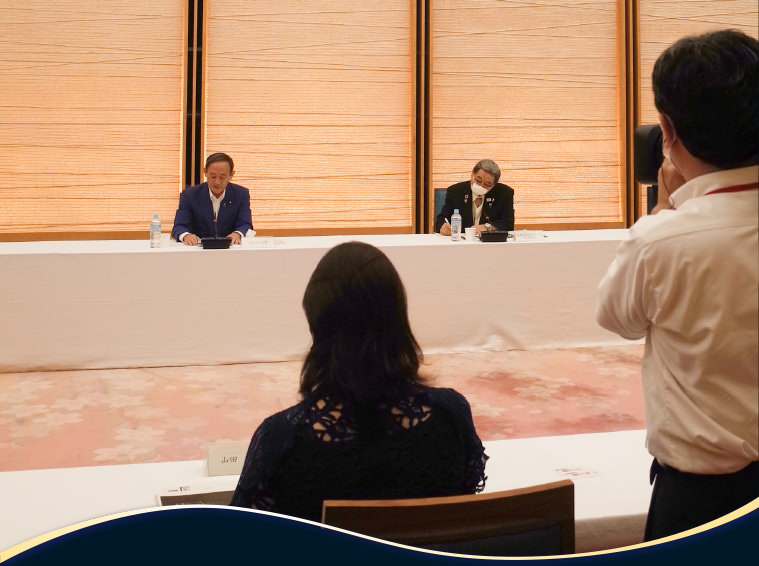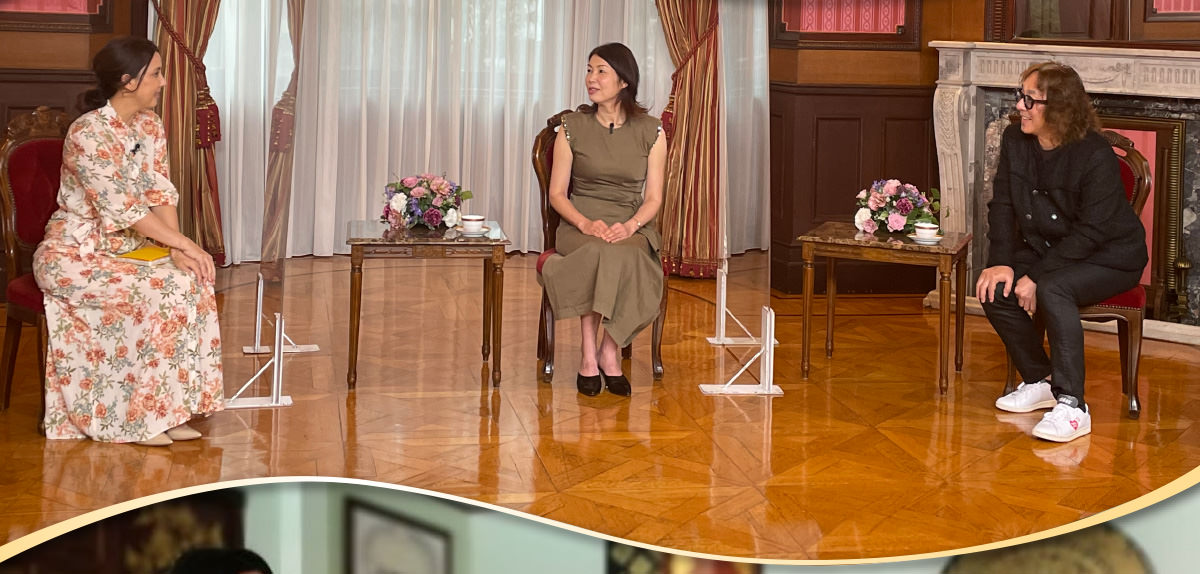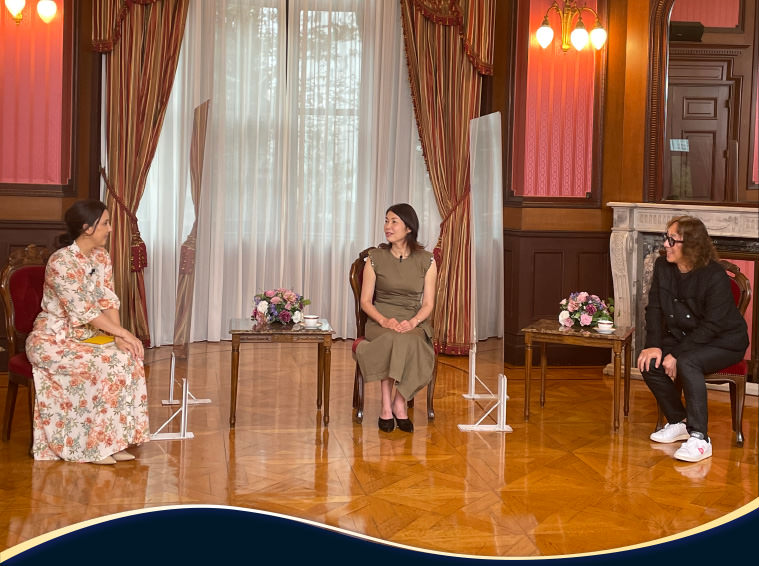 Helping to create services that offer high added value
As the pioneer of the concept of high end travel in Japan, Rie examines the high end market with objectivity and spontaneity,
and shares knowledge to create high value-added services.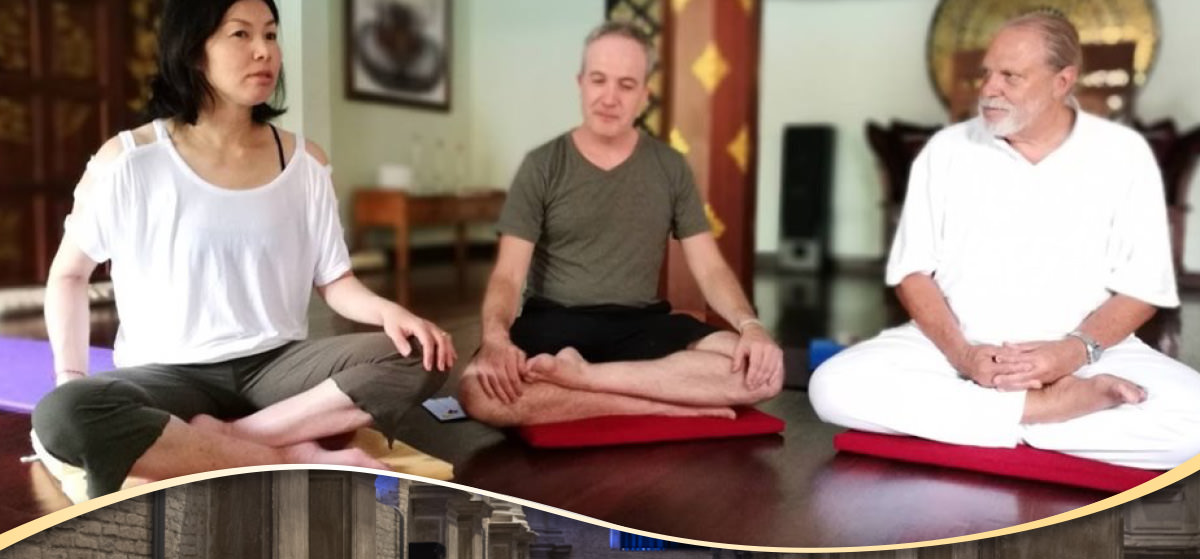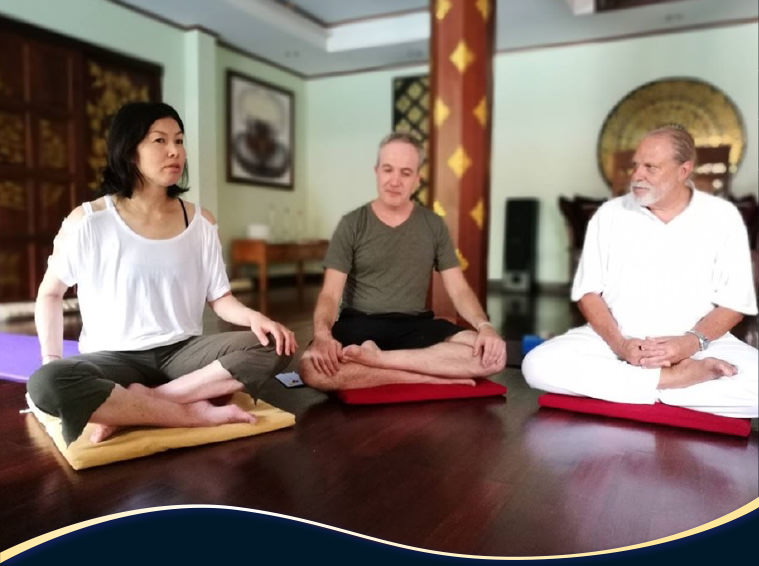 Teaching the needs of High end customers
Rie provides consulting tailored to the needs of high end lifestyles, based on her experiences of business negotiations at the International Luxury Travel Market (ITLM), as well as intake of high end travelers, and corporate training.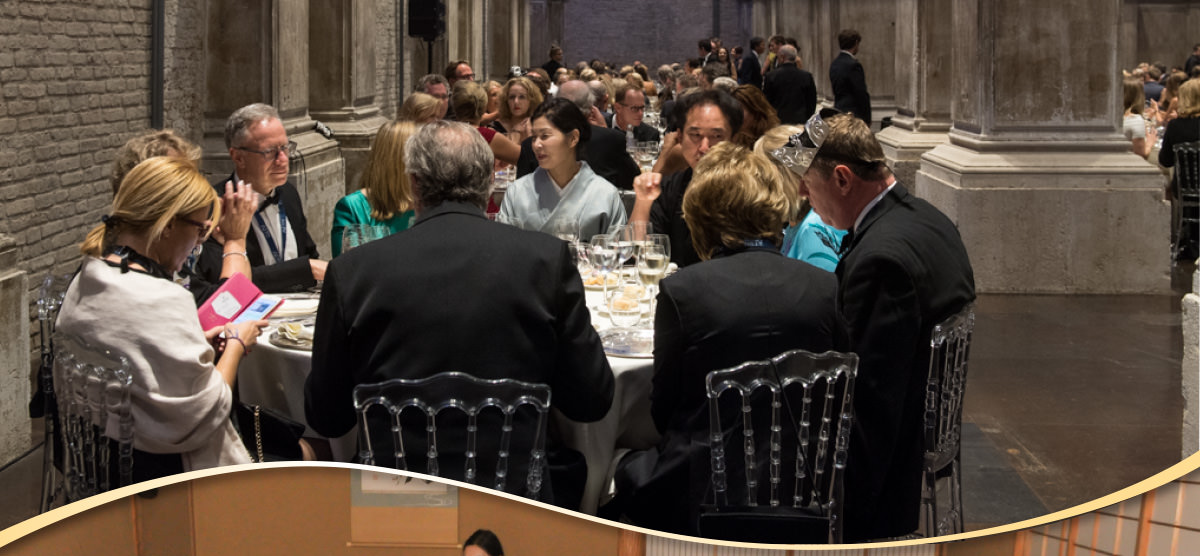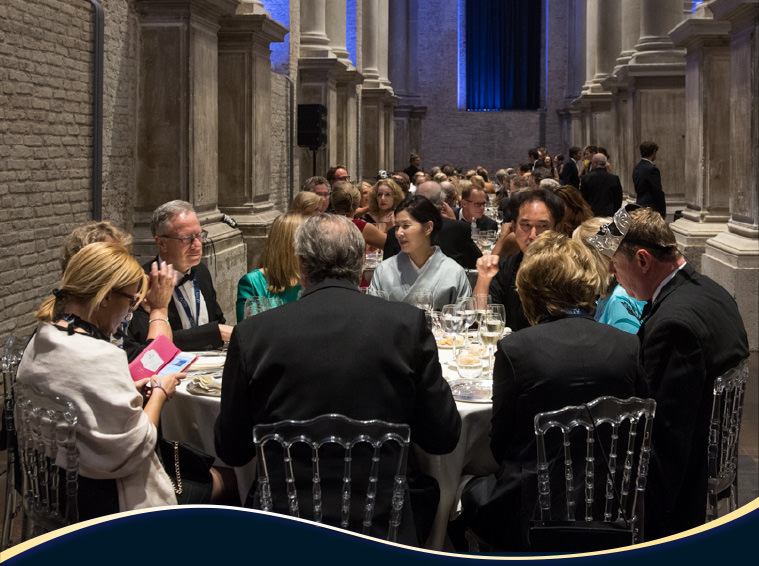 Project proposals with an element of surprise
Rie helps to draw up proposes for unique social occasions and events by drawing on her extensive global network
through membership of the global Family Business Network (FBN) as well as connections with hotel owners,
art collectors and gallery owners. Rie is well-versed in social conventions around the world.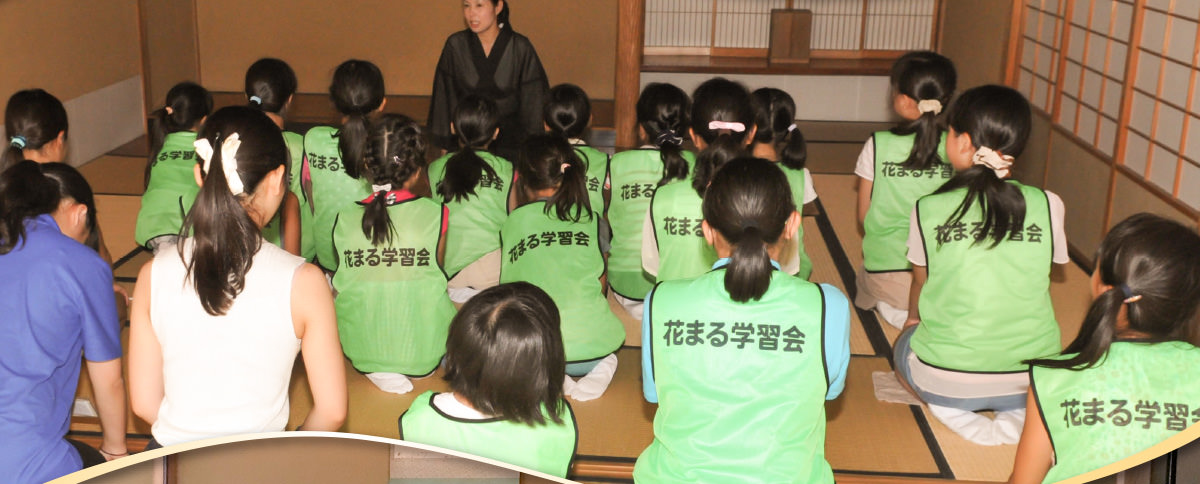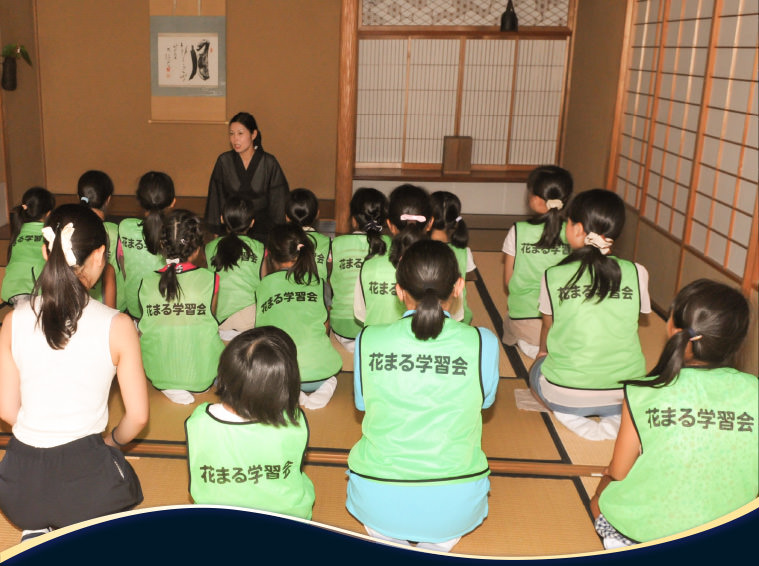 Education for Next Generation Leaders
With a deep knowledge of the educational systems of the U.S., U.K., and Oceania, and having served on the Board of Education for Kamakura City and the British School Tokyo, Rie is committed to producing leaders of the future such as at the G1 Summit.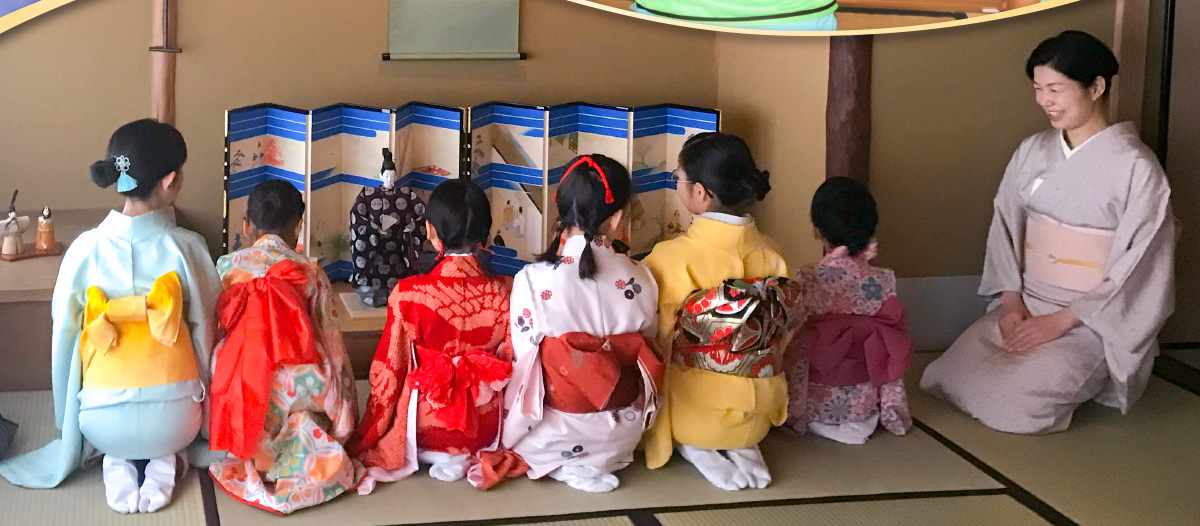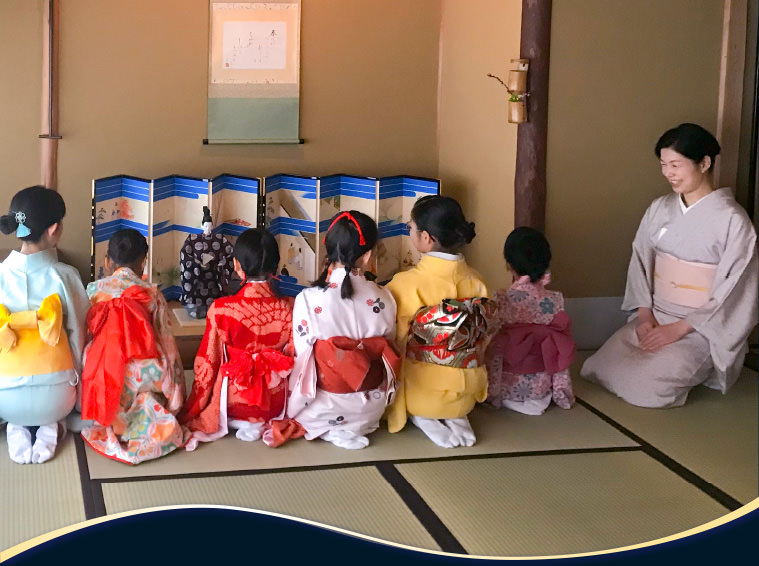 Imparting the world view of Wabi-cha
Rie hosts "Meigetsu-Kai", an authentic tea ceremony class for talented youngsters.
As Sori Yamada, the spouse of Sohen Yamada (11th Iemoto of the Sohen Way of Tea), Rie instructs the spirit,
philosophy and aesthetics of Wabi-cha as well as the manners and how to appreciate art objects.
The Yamada Family
Tradition and innovation through the trade
(1652〜)
At the time, Wabi-cha was the most stylish and edgy form of urban culture, used by the affluent as a tool for social intercourse. Sohen Yamada - the first disciple of Sen no Sōtan (also known as the grandson of Sen no Rikyū) and the first-generation tea master and successor of Wabi-cha – innovatively published the first textbook for the way of the tea ceremony. Ever since, each successor to the Yamada family lineage has remained committed to examining the fundamental question of how we should live our lives and the direction society at large should be moving in.
8th Generation Torajiro was involved in the decoration of the palace of Sultan of the Ottoman Empire Abdul Hamid II as well as in trade between Japan and Turkey. Upon returning to Japan Torajiro founded a paper company before acceding to Iemoto (Grand Master) of the Sohen Way of Tea. Torajiro's succession meant that the Yamada family tradition now became characterised not merely by the way of tea but also by a global outlook and an entrepreneurial streak.
Through the two brands of the Sohen Way of Tea (which encapsulates the spirituality and sense of the Yamada family) and the Urban Cabin Institute, The Yamada Family Co., is commercialising the intellectual property put in place by its first-generation founder while also promoting a spiritual edutainment business that befits the current digital era.
1st Generation

Sohen Yamada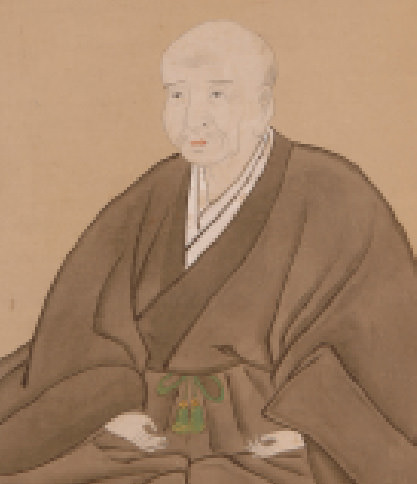 As tea master for the Ogasawara family, Sohen used the cutting-edge media of woodblock prints to innovate the tea curriculum, publishing "Curriculum Guidance for the Way of Tea".
In his early seventies, he made his way to Edo (now Tokyo) as an evangelist for Rikyu's wabi-cha and became the hottest trend among people in Edo (current Tokyo).
8th Generation

Torajiro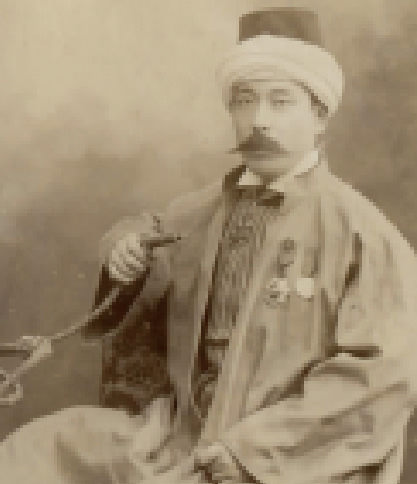 Deeply concerned by the shipwreck incident in 1890 of an Osman Empire battleship off the coast of Wakayama Prefecture, Torajiro gathered funds together and travelled to Turkey to deliver them at the age of 26. Over the following 26 years, he was the right-hand man to Sultan of the Ottoman Empire Abdul Hamid II, who led a lifestyle of unparalleled opulence even among the wealthy echelons of the world. Torajiro was instrumental in forging diplomatic relations and cultural exchange between the two nations.
11th Generation

Nagamitsu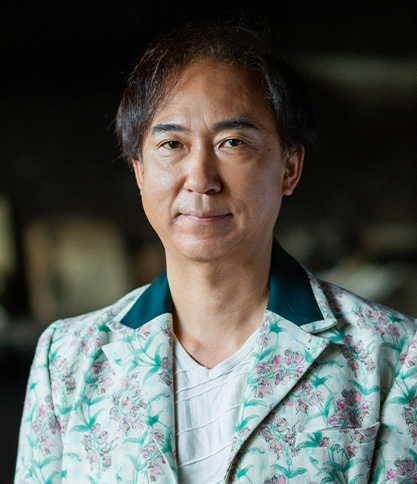 Acceding to 11th Iemoto of the Sohen Way of Tea as Sohen Yamada in his 20s, aside from his dedication to Wabi-cha, Nagamitsu established "Urban Cabin Institute" as an organization to promote educational projects designed to elevate our outlook in the digital era and to enhance the magnetism of urban areas. His extensive research into high end experiences around the world culminated in his proposal: "Concepts for Enhancing Spatio-temporal Experiences" - currently being utilised in government policies for economics, culture, and tourism.
Nagamitsu's "Urban Cabin BLACK" project was designated by the Japanese Agency for Cultural Affairs in 2021 as an "Enterprise for promoting high-added-value for cultural assets for promoting inbound tourism by travelers looking for high end tourism services". In parallel to "Urban Cabin BLACK", Nagamitsu is working to broadly promulgate ways for providing spatio-temporal experiences for enhancing outlook and energy.